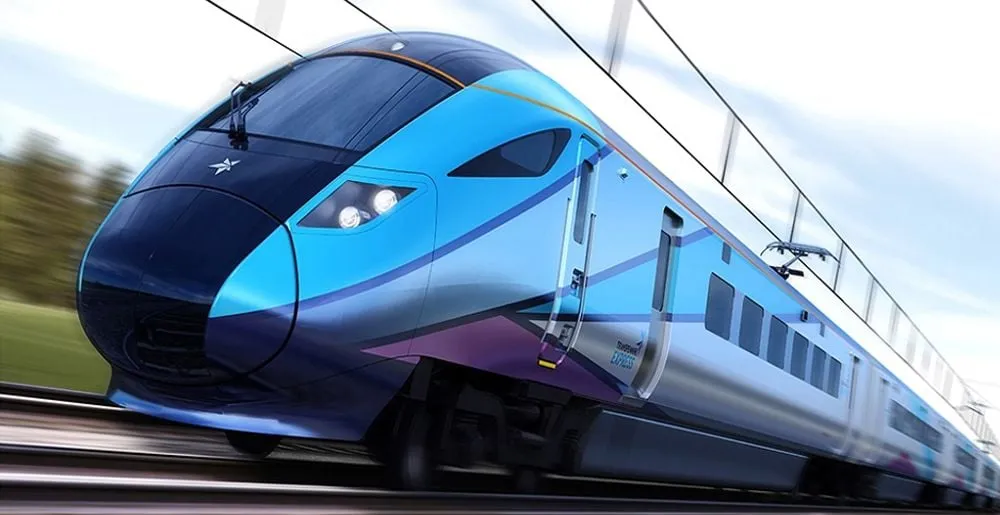 U.S. HIGH SPEED RAIL COALITION
21ST CENTURY TRANSPORTATION FOR AMERICA
The U.S. High Speed Rail Coalition is mobilizing leading unions, businesses, and public servants to build an American transportation system that protects our climate, connects our communities, and creates good union jobs.
A bipartisan group of former Secretaries of Transportation — Ray LaHood, Anthony Foxx, and Norman Mineta — serve as co-chairs of the coalition.
High-speed rail will deliver on the Biden Administration's top priorities of climate, jobs, and equity, and to those ends, the U.S. High Speed Rail Coalition is supporting a federal advocacy campaign to ensure that America builds back better with high speed rail. The coalition supports two goals that will spark America's high-speed rail revolution:
#1:
The $10 billion in dedicated high-speed rail grants included in the Build Back Better Act
#2:
The robust labor standards included in the American High-Speed Rail Act
Building high-speed rail in multiple regions is one of the most transformative ways our nation can build back better from COVID-19. High-speed rail is a remarkable, proven technology that can address multiple challenges simultaneously, including climate change mitigation, the revival of domestic manufacturing, progress on issues of environmental justice, greater access to affordable housing, and increased interconnections between rural and urban areas.
To deliver these benefits across America, we need your help.
Businesses and labor unions are helping to propel our campaign to victory. Our Coalition is meeting with elected officials at the highest levels of government to press our case for robust high-speed rail funding.
Our Executive Committee members are AECOM, Arup, Brightline, Brotherhood of Railroad Signalmen, Grimshaw, Herzog, HJI Group, HNTB, Quandel Consulting, Renfe, National Conference of Firemen & Oilers 32BJ SEIU, Siemens, Stacy and Witbeck, Teamsters Rail Conference, U.S. High Speed Rail Association, Waterford Solutions Limited, and WSP. Your organization can be part of this historic campaign.
History has shown that as soon as a country inaugurates a high-speed rail line, the public demands more.
That happened after Japan opened its Tokyo-to-Osaka line in 1964. After France opened its Paris-to-Lyon line in 1981, not only France but all of Europe wanted one.
Once we build a high-speed rail system here, all of America will want it. That will mean contracts for hundreds of companies.
To compete in the 21st Century, America needs high-speed rail.
The ongoing infrastructure negotiations in Washington provide a historic opportunity for our nation to catch up with the rest of the industrialized world and build the transportation infrastructure of the future. Join us today.
Building a more competitive America
Launching a high-speed rail revolution across America will help to rebuild the middle class by creating hundreds of thousands of good-paying, highly-skilled union jobs constructing new lines, building high-speed trains, producing steel, and manufacturing rail components. We can transform regions across America into global rail manufacturing hubs, re-opening and retooling idled factories to produce electric railcars, components, and track. High-speed rail stations lead to local economic booms, which create even more jobs.
Combating the climate emergency
Across America, fossil-fueled cars and planes are polluting vulnerable communities and accelerating climate breakdown. High-speed rail provides a systemic solution to our mounting climate, pollution, and congestion crises. Powered by electricity, high-speed trains can run on renewable energy. Throughout the world, bullet trains have reduced demand for climate-warming highways, short-haul flights, and cars. High-speed rail is our ticket to the future.
Providing travel at the speed of life
America's aging transportation system creates endless headaches and frustration while exacerbating inequality. Access to affordable high-speed rail can make life more pleasurable for all of us by providing a faster, cheaper alternative to endless traffic jams and airport security lines. High-speed rail connects mid-sized cities and towns to large economic centers, easing the strain on housing markets in major cities while boosting growth in nearby communities.
USDOT Secretary 2001 - 2006
USDOT Secretary 2009 - 2013
USDOT Secretary 2013 - 2017
Chair Emeritus, California High Speed Rail Authority
Our Executive Committee of labor and business leaders is ready to build back better with high-speed rail.
Our members are AECOM, Brightline, the Brotherhood of Railroad Signalmen, Grimshaw, HJI Group, HNTB, Quandel Consulting, Renfe, The National Conference of Firemen & Oilers 32BJ SEIU, The Teamsters Rail Conference, The U.S. High Speed Rail Association, Waterford Solutions Limited, and WSP.